Alex Kazim
VP, GM of Global Advertising, eBay
Alex Kazim is an accomplished leader with over 25 years of experience leading advertising strategy and planning to drive aggressive growth and innovation. As Vice President and GM of eBay Ads, Alex is responsible for leading the company's advertising vision, to give sellers the ability to drive more sales by promoting their items, brands the ability to reach our unique eBay audiences, and to help buyers discover great new items. Alex rejoined eBay in 2020 from FuelX, a big data behavioral ad platform startup where he served as CEO. During his tenure, Alex scaled the business and built a complete, video-focused ad tech stack focused on the mid-market, and significantly grew revenue while maintaining profitability. He also held various leadership roles at Skype and HP. In his previous tenure, Alex spent more than seven years at eBay. He helped launch the API and developer program in 2000, then went on to lead PayPal's sales and marketing organization following eBay's acquisition of PayPal in 2002. Alex also launched Kijiji and eBay's classifieds business.
Alyssa Cutright
Vice President, Global Payments, eBay
Alyssa Cutright is eBay's Vice President of Global Payments, leading eBay's global strategy and operations for payments, risk and billing. Alyssa joined eBay in 2016 with a proven track record of more than 20 years in industry leadership roles. Most recently responsible for overall operations at Plastiq, Alyssa also led Square's International expansion as well as spent 12 years at PayPal in a variety of critical roles, including Financial Services (Core Payments), Risk Management, and the North America Product teams. Earlier in her career, Alyssa spent 10 years at Wells Fargo Bank. Alyssa is a graduate of U.C. Santa Barbara.
Barry Lewis
Sr. Product Manager, Selling Experience, eBay
Barry Lewis is the eBay Product Manager responsible for the Trading API listing platform. In his role, Barry works closely with eBay software engineers to empower our API sellers, by bringing new and innovative features to market. Prior to eBay, Barry worked as an independent consultant helping startups launch their MVP in sectors such as EdTech. Barry also led the product team at Neutrino Advisory, a startup Digital Strategy agency, where his team provided global fortune 500 clients with digital product solutions. Prior to his role at Neutrino, Barry spent time at Daily Racing Form, where he led the redesign and relaunch of drf.com, which included the improvement of the site's ecommerce experience. His role at Daily Racing Form was instrumental in increasing the company's digital revenue stream. Barry also spent time at American Express where he was responsible for the digital application experience for charge and credit cards, as well as Verizon Wireless where his work leading the prepaid team led to over $1 billion in annual revenue. A graduate of Howard University with a degree in Computer Systems Engineering, Barry also has a Master's of Engineering in Computer Science from Cornell University and an MBA from the University of Southern California.
Bryan Woodruff
VP, Seller Experience Engineering, eBay
Bryan Woodruff is eBay's VP of engineering for Seller Experience. In this role, Bryan leads all technology for Seller Experience. He is passionate about building technologies that simplify and optimize our Seller Experience while improving our ability to respond rapidly to the changing marketplace as well as customer expectations. With near 40 years of experience in software development and engineering, prior to joining eBay, Bryan has held multiple leadership and senior architect roles at Microsoft as well as building a consulting business and startup. Bryan holds a B.S. from Western Governors University and is based out of Redmond, WA with his wife and is the proud parent of two active college students. Bryan is a passionate endurance athlete (triathlon) and mountaineering enthusiast.
David Bernstein
Manager, Product Management, Selling Experience, eBay
David Bernstein is a Manager of Product Management on the eBay Seller Experience team. Over his more than 11 years at eBay, he has led teams in designing and building tools and experiences to help sellers manage and improve their eBay selling activity. He is a key member of the team that launched Seller Hub in 2015. He's currently focused on features that help sellers manage their inventory and listings. Before eBay, David was a Program Manager at Microsoft creating community features for MSN and Bing. In a previous life, he worked as a television producer, most notably as Senior Producer of E! Entertainment Television's "Talk Soup," for which he won a daytime Emmy Award in 1995. David lives in Santa Clara, CA with his wife, 13-year-old daughter, and two little rescue dogs Peanut Butter and Honey.
Deepak Sharma
VP, Payments and Risk Technology, eBay
Deepak Sharma is eBay's VP of engineering for Payments & Risk. In this role, Deepak leads all technology for global Payments and Risk management. He is passionate about building technologies that ensure fast, simple and intuitive payment experiences while keeping the platform secure and stable. Prior to joining eBay, Deepak has held multiple leadership roles at Amazon Web Services, Blackhawk Network, PayPal and Microsoft. He has spent multiple years building highly scalable, distributed systems and transforming payment technology. Deepak holds a Bachelor in Computer Science from Delhi College of Engineering. He lives in Los Altos, CA, with his wife. Deepak is a passionate endurance runner and you can find him on trails most early mornings.
Era Johal
Senior Technical Product Manager
Senior Technical Product Manager
Erik Selberg
VP, Shipping and Member Communications, eBay
Erik Selberg is the Vice President of Shipping and Member Communications at eBay, where he helps make it easier for sellers to communicate with buyers and get their products to customers. Prior to joining eBay, Erik was the Head of Engineering for Data at Grab in Singapore where he looked after all the data and pipelines for delivery logistics. Previously, Erik held various roles at Amazon, Microsoft and a number of startups. Erik has a Bachelor's of Science from CMU in Pittsburgh and a PhD in Computer Science from the University of Washington. He also created MetaCrawler in 1995, one of the Web's first parallel search engines still in use today.
Gail Frederick
VP Mobile and Developer Ecosystem
VP Mobile and Developer Ecosystem
Giovanni Fiorilli
Director of Product Management, Shipping, eBay
Giovanni Fiorilli is currently the Director of Product for Shipping and Logistics. He's been at eBay for over 10 years, covering a number of roles within the shipping product and business functions across Europe and North America. Prior to eBay, Giovanni held various positions with Maersk and DB Schenker, deepening his expertise in the shipping and supply chain industry. Giovanni holds a degree in Economics from Bocconi university, and a Master of Business Administration from IMD in Lausanne (Switzerland).
Gouthami Vudumula
Sr. Product Manager, Developer Ecosystem, eBay
Gouthami Vudumula is a Sr. Product Manager for the Developer ecosystem. She focuses on improving the Buy APIs with key company wide initiatives and overall enhancing the experience for our API integrators. Prior to working at eBay, Gouthami worked as a Product Manager at Kohl's with expertise in Checkout, Payments, Risk and Privacy. Gouthami began her career as a software engineer and has more than 11 years of experience in the retail domain. Gouthami holds her Master's degree in Computer Science from Texas A&M University and is based out of the Bay Area in California.
Gwendoline Tuma
Senior Manager, Strategic Product & Planning
Senior Manager, Strategic Product & Planning
Harry Temkin
VP, Head of Seller Experience, eBay
Harry has over two decades of executive sales, marketing, business and technology leadership experience across both financial information, technology companies and fintech startups. In his current role as Vice President of Seller Experience, Harry is responsible for the technology platform and software that millions of sellers utilize on a daily basis to create, manage, sell and monetize listings. With ultimate responsibility to deliver new and enhanced front-end listing capabilities, analytical and reporting tools, and APIs that allow our sellers to be more efficient, drive conversion, grow their business successfully and profitably, and provide protections they deserve. Prior to joining eBay, Harry spent a large part of his career with Thomson Reuters, serving in a number of leadership roles including, EVP - Global Head of Eikon Product Management, Equities and EVP - Head of Exchange Traded Instruments. Additionally, Harry also served as Chief Information Officer of DriveWealth, a fintech broker-dealer. Harry has also served as Chief Executive Officer of KnowVera, and served as a member of the Board of Directors with BATS Stock Exchange. When Harry isn't focusing on all things eBay seller, he enjoys skiing, scuba diving, travelling and working on his 1983 Jeep CJ7 which he bought on eBay.
Jamie Iannone
President and Chief Executive Officer, eBay
Jamie Iannone is the President and Chief Executive Officer of eBay, Inc. An innovative technology leader, Jamie has more than 20 years of experience in digital pure-play and omnichannel platforms for some of the world's premier consumer-facing companies, including eBay from 2001-2009. Prior to his return to eBay in April 2020, Jamie was COO of Walmart eCommerce and CEO of SamsClub.com. At Walmart eCommerce, Jamie's team focused on operational oversight of eCommerce as Walmart moved to a truly omnichannel organization. He was also responsible for Store No. 8, Walmart's incubation hub. In his role at SamsClub.com, he led the unit's eCommerce and digital transformation, including developing and executing initiatives in membership, marketing, technology, product and operations. Jamie also held the position as Executive Vice President of Digital Products at Barnes & Noble, Inc., where he was responsible for all NOOK devices, software, accessories, retail integration and experiences, books and digital content, as well as third-party partnerships. Jamie returns to eBay after previously holding various leadership positions at the company, where he oversaw areas including global search, buyer experience and tailored shopping experience divisions. Before that, Jamie worked at Epinions.com and Booz Allen Hamilton. A champion for small business, Jamie is passionate about leveraging cutting-edge technologies to make marketplaces inclusive and accessible to all. Jamie earned a Bachelor of Science from Princeton University and a Master of Business Administration from the Stanford Graduate School of Business. He previously served on the Board of Directors of The Children's Place. Jamie's Favorite eBay Experience: "On eBay, I sold a Hammond B-3 organ that I've owned since I was a teenager to a church. The day it was delivered, the pastor sent me a video of his organist playing it, and I joked with him that it never sounded that good when I played it!
Jancy Vincent
Sr. Engineering Manager, Developer Ecosystem, eBay
Jancy Vincent is a Senior Engineering Manager within the eBay Developer Ecosystem. A 10-year eBay employee, she currently leads the Developer Ecosystem engineering team, Developer Technical Support and the Public API Tech writers team while working closely with strategic partner integrations. Prior to her current role, Jancy led key projects on the mobile and speed teams, focused on improving the user experience for speed of critical buyer flow on eBay Web, mWeb and native applications. Jancy is customer-focused and known for building high-performing engineering teams and delivering high quality products.
Julie Cheng
Head of Ads Engineering, eBay
Julie Cheng (she/her/hers) recently returned to eBay as the Senior Director of Advertising Engineering. She is responsible for the Promoted Listing advertising platform for eBay sellers. Julie has over 17 years of advertising experience in both leadership roles across product management and engineering. She has worked at Yahoo!, Apple, and most recently Google in various businesses in the advertising ecosystem. Julie has a Computer Science degree from University of California at Berkeley and a Master of Business Administration from Northwestern University's Kellogg School of Management.
Lakshimi Duraivenkatesh
VP, Buyer Experience Engineering, eBay
Lakshimi Duraivenkatesh is the Vice President of Buyer Experience at eBay, where she oversees the teams that build products, platforms and experiences for eBay buyers. With over 20 years of industry experience, Lakshimi is known for her customer focus, strong technical acumen and being fanatical about solving complex business problems using scalable technical solutions. She has pioneered the efforts of quality and engineering excellence across her org and eBay, including her tenacious support for increasing developer velocity within eBay's strategy of tech-led re-imagination. She is widely recognized as a fearless woman leader, and was recently honored by Silicon Valley Business Journal as one of their Top 100 Women of Influence in 2022.
Mazen Rawashdeh
SVP, Chief Technology Officer, eBay
Mazen Rawashdeh is eBay's Chief Technology Officer, responsible for driving a large-scale technology vision, strategy, implementation and transformation across the company. His career includes nearly 30 years of experience in broad-range technology with Fortune 500, internet startups, social media and ecommerce companies, with a focus on building and scaling global platforms securely and efficiently. Mazen rejoined eBay in 2016 from Twitter, where he was Vice President of Infrastructure Engineering & Operations. He played a key role in scaling Twitter's business through its IPO. Mazen was also responsible for building, scaling and managing Twitter's global infrastructure throughout its explosive growth. Previously, Mazen spent more than eight years at eBay and was most recently Vice President of Technology Operations until 2011. Before eBay, he spent time in technical roles at LoudCloud and Oracle Corporation. Mazen holds a Bachelor of Science in Computer Science and Mathematics from Chapman University. He has previously served on the Board of Quality Technology Services (QTS). His passions outside of work include hiking, soccer, and traveling with his family.
Mike Cuttone
Senior Director - Seller Experience Product Management, eBay
Mike is currently the head of Seller Experience Product Management at eBay, where he leads a large global team across all parts or EMEA and APAC responsible for a wide range of Seller Tools such as Listings, Post-List and Inventory Management, Research, Insights and Monetization. This is inclusive of Seller API's and Native IOS and Android apps. Partnership with customers and developers is at the heart of everything his team is building. Prior to eBay, he was the Head of Asset Class Workflows (Eikon) at Refinintiv, -- where he was responsible for all product requirements and the delivery of a world class user experience for Eikon and Thomson ONE (flagship product serving financial professionals globally). Mike holds a BBA in Marketing from Pace University/The Lubin School of Business. He has a passion for travel, film, the culinary arts, and the gloriously maddening game called golf.
Mohan Patt
VP, Core Product Experience, eBay
Mohan Patt is an experienced product and engineering leader with a passion for product strategy, and an entrepreneurial mindset for innovation. Mohan's team focuses on the following key areas - growing eBay's active buyer base through acquisition, retention and driving frequency of purchases, delivering an effective customer landing experiences, driving conversion on the platform through search and merchandising experiences and delivering a retail standard shopping experience through post transaction services such as guaranteed shipping, returns and claims management. Mohan's expertise spans two decades of leadership experience in software engineering, primarily in building large scale commerce applications, creating engaging customer experiences in web and mobile, and re-imagining the power of tech. In his current role, Mohan manages a global team of product managers and engineers that is core to the product experience team at eBay. Mohan sets the tone for eBay's global strategy on the Shopping/Buyer experience and Managed Verticals. During his 15-year tenure at eBay, Mohan has managed product and engineering teams, hyper-focused on the buyer experience, driving traffic and growing the active user base through conversion, engagement and retention, and has also served on the eBay Motors team, where he led engineering and fitment (parts compatibility) to propel eBay as a market leader in auto parts. Mohan earned both bachelor and master degrees in Computer Science from R.V. College of Engineering in Bangalore and New Jersey Institute of Technology respectively, and holds four patents. A true Raiders football and Warriors basketball fan, Mohan calls Fremont, California home. While not reimagining user experiences at eBay, Mohan enjoys playing basketball with his son, as well as buying and selling toys and electronics with his kids, especially on the eBay app.
Mohit Kumar
Senior Director of Product for Payments and Tax, eBay
Mohit Kumar is the Senior Director of Product for Payments and Tax at eBay where he leads product management for Payments platforms and shared experiences, Billing and Tax. Mohit has been at eBay for 10 years and his team of product managers is based in San Jose and Shanghai, where they are building the next generation Payments capabilities and Tax platform for eBay. Mohit believes that a great customer experience starts with a strong foundational platform.
Nandha Palanisamy
Head of Developer Ecosystem, eBay
Nandha Palanisamy is the Head of the Developer Ecosystem at eBay where he leads the engineering and product teams that build and manage Public APIs for the third party developers and partners to leverage eBay marketplace capabilities. He has a broad-spectrum of expertise from building consumer experiences for large scale with high availability to building platforms for developers to improve their productivity and engineering excellence. He has also led many employee development and community-impacting initiatives such as Unity for Women, up-leveling hiring and building technology solutions for NGOs. Prior to eBay, Nandha was with PayPal and led the Engineering Platforms & Experiences organization in India which he built from scratch. His team had delivered various products and platforms to enhance the Engineering Experience regarding stability, modernization and productive experience for the PayPal Inc Engineering community. Before PayPal, he was with eBay for 11 years and led various domain teams including Checkout Applications, Shopping Cart, Loyalty and Home Page Engineering teams.
Nicole Inouye
Director of Product Management, Buyer Engagement & Personalization, eBay
Nicole is a customer value focused Product, Design and Engineering leader who enjoys solving customer problems that make meaningful business impact. Best known for her contagious passion and energy; design thinking and customer centric approach; ability to hire, inspire and grow great teams; innovate; lead change; think strategically; work collaboratively; move quickly and deliver thoughtful product experiences throughout the various phases of the product lifecycle. She currently leads a team of product managers in the creation of buyer engagement and personalization experiences that will define the modern marketplace. Nicole also worked on the View Item team developing new product-based experiences and on the Consumer Selling team delivering new selling experiences like eBay Authenticate and redesigning the My eBay Selling pages. Prior to eBay, she led teams in the development of mobile apps and mobile security solutions, and was a product manager of a cloud based site development platform for large media and entertainment companies. She started her career as a Consultant at Accenture helping AT&T launch their IPTV initiative, U-verse. She received her BS in Economics and MBA while playing NCAA Division 1 Softball at the University of the Pacific.
Nitzan Mekel
VP, Chief AI Officer, eBay
Nitzan is the Chief AI Officer at eBay where he runs the company-wide strategy for artificial intelligence and technology innovation. An R&D scientist by training, Nitzan has spent his career developing machine intelligence systems, directly integrated into mission-critical products. Having led enterprise AI organizations across multiple industries, including healthcare, financial services, and e-commerce, Nitzan is a thought leader in the delivery of transformational impact through real-time AI at scale, changing companies' business models and core value propositions to their customers. Nitzan received his PhD from the University of Chicago, and currently resides in New York City as the GM of eBay NYC.
Randy Shoup
Chief Architect and VP of Engineering Ecosystem and Experience, eBay
Randy Shoup has been building distributed systems and high-performing teams for three decades. He has been a senior engineering leader at Google, Stitch Fix, and WeWork, and is proud to be a part of the DevOps community. Most recently in 2020, he returned to eBay as VP Engineering and Chief Architect. He talks a lot -- sometimes on podcasts about software -- and is particularly interested in the nexus of culture, technology, and organization.
Rekha Patel
Manager, Product Management, Selling Experience, eBay
Rekha Patel leads Product Management for eBay's listing platform. She has over a decade of experience as a product manager and prior to that she led the Developer Technical Support team at eBay, working with third parties and large merchants for their eBay integrations. She has a masters degree in business administration from NIT, Trichy India.
Richard McCann
Lead Product Manager, eBay
Richard is a Lead Product Manager on eBay's tax team responsible for VAT, IST and GST collection and remittance. He has been with the company for over a year and is located in the Bay Area.
Rick Ung
Director, Collectibles Product, eBay
Rick Ung leads eBay's Collectibles Product Team, which is developing the next generation of eBay experiences designed for collectibles enthusiasts, both buyers and sellers. This includes the eBay vault, eBay Price Guide, eBay Collection, and Authenticity Guarantee for Trading Cards. Prior to his role leading Collectibles Product, Rick led the Buyer Growth Product team, including teams working on My eBay, Header, Coupons, and Loyalty. He first joined eBay 8 years ago as part of the Corporate Strategy team, and prior to that, was a consultant at McKinsey & Company. Rick received his Bachelor's and Masters in Business Administration from Harvard. In his spare time, he buys and sells Legos on eBay and spends time with his extended family.
Scot Hamilton
VP of Engineering, Seller Experience, eBay
With more than 22 years of experience, Scot has built large scale software systems and managed the teams that deliver them. His software experience spans tenures within commercial aviation, the educational realm, and e-commerce. For the most recent 14 years, he has held various positions within eBay's Selling Platform working on everything from web based listing tools, picture hosting solutions, big data analytics capabilities, monetization/subscriptions systems, seller marketing suites, platform API's, and high volume merchant integration touch points. Currently, he manages 32 great teams along with several stellar IC's, and is responsible for the most critical infrastructure of eBay's Selling and Pricing Platforms. Scot holds a Bachelor of Science, Computer Science, Business Administration and Psychology from California State University, Chico. He also holds 7 patents.
Shan Vosseller
VP of Product, Payments, eBay
Shan Vosseller is the VP of Product for the Payments team. He has been at eBay for 9 years and currently drives product strategy and leads the product management team to deliver world class customer experiences and platform capabilities. Shan and the team are currently building the next generation global payments, billing, risk, trust and identity platforms at eBay. In addition, he is also driving innovation in payments & financial services for eBay's buyers & sellers. Currently Shan manages a global team across San Jose, CA, Austin, TX, Shanghai, China & beyond.
Shekhar Banerjee
Principal Architect, Developer Ecosystem, eBay
Shekhar Banerjee is a Senior MTS Architect within eBay's Developer Ecosystem, contributing across multiple APIs in the Public API space. Notably, Shekhar is an OpenAPI evangelist and has led the launch of OpenAPI contracts for all RESTful Public APIs. He also contributes to eBay Tech Blogs and open-source SDKs. Shekhar's other interests include algorithms for code decomposition and refactoring patterns, streaming systems and cryptocurrencies.
Shree Rajakumar
Sr. Product Manager, Selling Experience, eBay
Shree Rajakumar is a Product Manager in the Seller Experience team. She focuses on key company initiatives such as Authenticity Guarantee, the eBay vault and also builds experiences for sellers to manage their orders and returns on eBay. Prior to eBay, Shree spent more than 10 years at Samsung building products in the eCommerce, Omni-channel and the Retail space. Shree holds her Masters degree from the University of California and is based out of the Bay Area in California. Shree enjoys traveling and learning about different cultures.
Shruti Hulmani
Sr. Product Manager, Developer Ecosystem, eBay
Shruti Hulmani is a Product Manager within the eBay Developer Ecosystem, working to strategize and plan important product improvements across APIs. Her developer-focused approach stems from her previous experience in an eBay technical support role, where she worked closely with third-party partners to successfully onboard eBay APIs. Prior to working at eBay, Shruti began her career as a software developer at IBM India PVT ltd, working on key migrations of mainframe-based systems to Java Web Services.
Steve Chen
Sr. Product Manager, Selling Experience, eBay
Steve is a Senior Product Manager for eBay's Seller Experience. In this role, his focus is on core selling tools that help B2C and B2B2C sellers manage their business in bulk via Seller Hub, MIP (Merchant Integration Platform) and Sell Feeds API. Steve also focuses on the improvement of eBay's seller Overview pages on My eBay and Seller Hub. His goal is to improve the onboarding experience of new sellers and make these pages more intuitive for existing sellers. Prior to eBay, Steve spent his time building and leading fast-paced startup opportunities professionally and as personal hobbies. Steve holds a B.S. in Computer Science and Engineering from University of California, Davis and is based out of California. He has a passion for art, chess, entrepreneurship and (of course) selling on eBay.
Tanya Vlahovic
Head of Developer Ecosystem, Lead Architect for Public APIs, eBay
Tanya leads the Developer Ecosystem at eBay. Prior to leading the team, she worked as a lead architect for public APIs. She is one of the key contributors to revamping eBay's public API program. Tanya is directly involved in all strategic partner integrations. Her expertise includes various aspects of API lifecycle: design, cross-cutting concerns, API decomposition and namespace definition, API portfolio governance, and maturity model. She authored and co-authored many of eBay's technical standards and patterns for internal microservices and public APIs. Through public speaking, Tanya contributes to increasing the visibility of the eBay developers program.
Ulrich Herberg
Distinguished Engineer, Payments, eBay
Ulrich is a Distinguished, MTS Software Engineer and supports eBay's payments technology. At eBay, Ulrich focuses on large architectural problems, in particular in the area of Identity and regulatory projects. With more than 11 years of experience at companies including Fujitsu, Panasonic and Yahoo, Ulrich is experienced in software architecture, backend development, security and infrastructure. Notably, he migrated the entire Payments platform of Yahoo ($1bn revenue) into AWS. Ulrich has a Ph.D. in CS from Ecole Polytechnique (Paris France), has published dozens of papers in international journals and conferences and wrote over a dozen IETF RFC standards.
Xiaodi Zhang
VP, Seller Experience, eBay
Xiaodi Zhang has recently rejoined eBay as VP of Seller Experience. Her organization oversees seller inventory management tools, shipping, messaging, stores and feedback. During her first stint at eBay, Xiaodi helped build the eBay Toolbar and scale My eBay. Recently, she spent the last decade building and scaling 1stDibs to IPO. Xiaodi is excited to be back at eBay, and excited to work with our eBay Developer community to better meet our sellers' needs. Xiaodi received Bachelor and Master degrees in Economics from SMU.
Yefan Chen
Product Manager, Seller Experience, eBay
Yefan Chen is a Product Manager in Seller Experience responsible for the Post-List Orders domain. She helps to build better experiences for sellers so they can easily manage and fulfill their orders on eBay. Prior to eBay, Yefan has a broad range of experiences scaling products in finance, ad-tech, and e-commerce. Yefan studied at University of Toronto for her Bachelor's degree in Economics and the Massachusetts Institute of Technology for her MBA.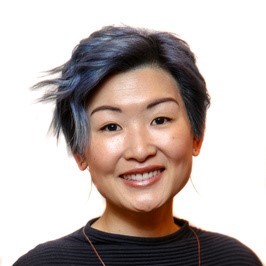 Minh Tran-Lee
Lead Product Manager - Technical, eBay
Minh Tran-Lee is a Product Manager in the Buyer Experience team. She focuses on key company initiatives such as Authenticity Guarantee for Sneakers and Streetwear, Managed Shipping, Buyer Monetization and Recommerce for preloved apparel. Prior to eBay, Minh lead a site merchandising team at startup ecommerce company owned by Alibaba and spent time at Walmart.com in inventory planning. Minh holds a B.S. in Fashion Merchandising from San Francisco State University.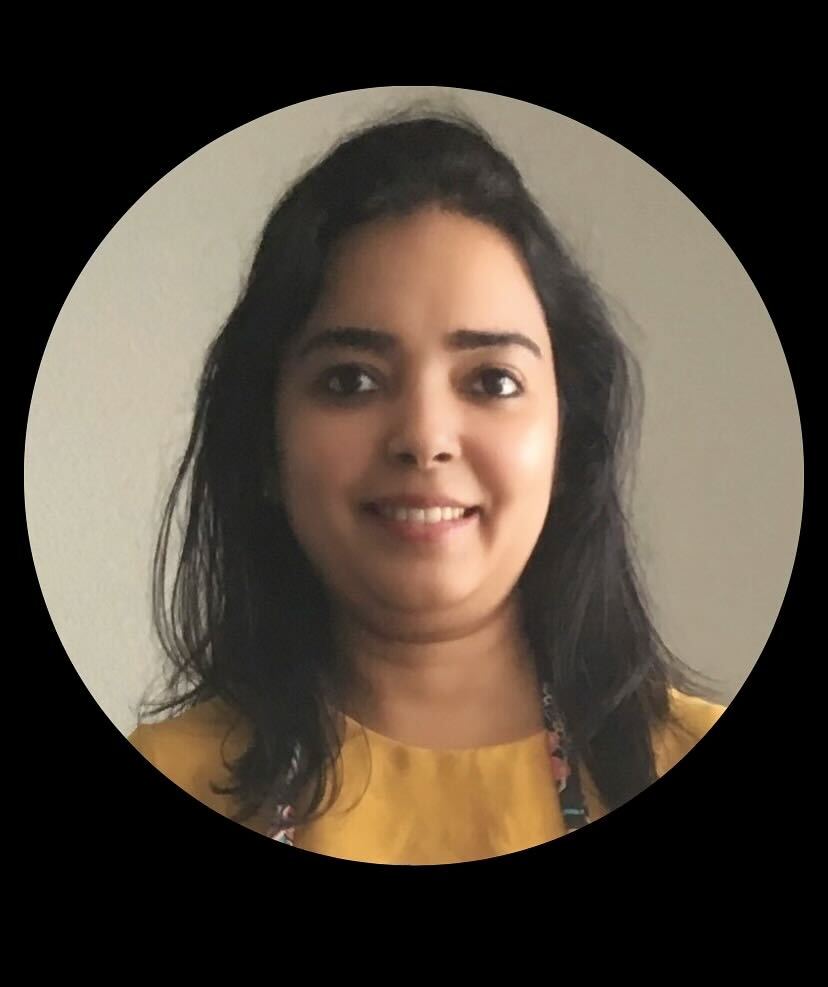 Meghna Rao Gangavati
Sr. Product Manager 1 - Technical, eBay
Meghna Rao Gangavati is a Senior Product Manager in the Shipping team. She leads the seller experience and go-to-market for eBay International Shipping. She also manages shipping tools including exclusions, rate tables, shipping preferences and shipping options in the listing flow. A passionate advocate to solve customer problems, her goal is to empower sellers and provide a best-in-class, hassle free shipping experience. Prior to eBay, Meghna led strategy and product initiatives at Amadeus, a european travel online platform. As part of Cognizant Business Consulting, she worked on several consulting assignments for in-product marketing campaigns, improving product experience, and customer support initiatives for leading global product companies. Meghna is an engineering graduate in Computer Science and holds a Masters in Business Administration from Indian Institute of Management, Bangalore.

Raphael Tsow
Director, Architect 2, eBay
Raphael Tsow is an experienced eBay veteran leading large scale platform development and tech transformation. During his 19 years with eBay, he has led various domain teams including Checkout, Shopping Cart, Order Management, as well as building our Managed Payment platform. Raphael is also the co-lead of Developer Virtual Architecture Team focusing on aspects of eBay technology that impact eBay's third-party developers.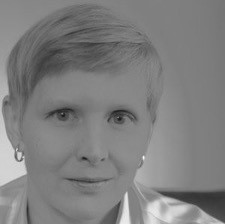 Liv Ellingsen
Lead Product Manager - Technical, eBay
With a background in data analysis and database development Liv has worked as a Product Manager at eBay in Australia and the US supporting Shipping, Seller marketing tools and Search. With a recent move back into the Selling team she is focused on Regulatory initiatives and creating experiences that help Sellers with regulatory compliance so that they can maintain their business in existing markets or expand into new ones.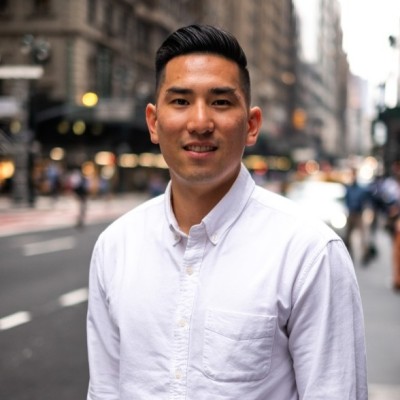 Jay Chen
Head of Global Partner Development Ads Partnership (NA), eBay
Jay Chen is a dynamic leader and the Head of Ads Global Partner Development at eBay, where he spearheads Product and Go-To-Market Partnerships. In his role, Jay's team facilitates the advancement of Promoted Listings by orchestrating Marketing API integration with exclusive strategic partners on a global scale. With over 11 years of experience in advertising and ad-tech, Jay Chen remains humbled by the opportunity to contribute to this dynamic industry. He is genuinely passionate about cultivating customer-centric experiences and takes great joy in collaborating with partners to create exceptional advertising platforms. Together, they strive to empower mutual sellers on eBay to scale their businesses and thrive.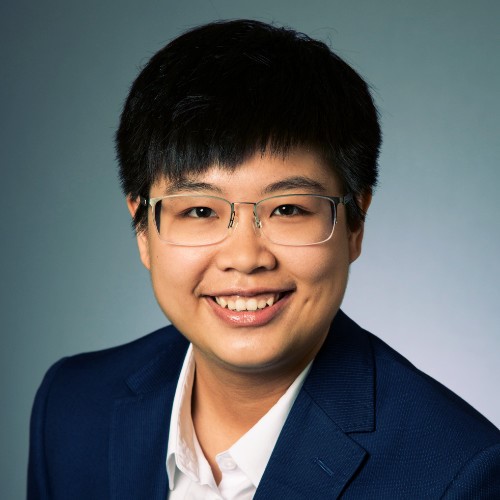 Emily Wu
Sr. Product Manager 1 - Technical, eBay
Emily Wu is a Senior Product Manager on the eBay Ads team. She is responsible for Promoted Listing products in public APIs.